In Aid of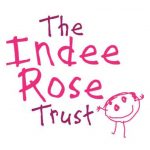 Welcome to Universes Unite

Where the SuperHeros live.

Where your child's dreams can come true!
Does your child love dressing up? Do they have a favourite SuperHero? Now you can book a SuperHero Shoot with The Photography Boutique and they will be put (by the magic of photoshop) right into the heroic scene! Whichever side they fight for, fight for Justice!
My inspiration for these shoots was a little friend called Finley. For Finley's story, see below. But in short, I've known this family for around 13 years and Finley is most definitely a SuperHero in his own right, having battled a brain tumour for the last three years and having spent much of his life in hospital (including Great Ormand Street and Frimley Park). So I decided to turn him into his favourite movie SuperHero, Captain America. He was so brilliant at it and the smile on his face when I handed him his framed print was worth its weight in gold.
So I have decided to donate 20% from every SuperHero shoot booked to Finely's chosen charity, The Indee Rose Trust.
Book your Universes Unite SuperHero shoot today and help save real SuperHeros lives. 
The Indee Rose Trust Mission
This trust was set up by Russell and Jane. They lost their little girl from an inoperable brain tumour and set up the trust to bring a smile to young brain tumour patients. If you would like to know more about them or would like to donate direct, click here.
Our Unique Treasure Boxes are on a referral basis, offering items that the child has requested. Whether its a box full of Xbox games, gadgets, dolls, cars, iPod, iPad; most requests are met. We also provide a one-off grant to help support the family at this difficult time. This is a discretionary one-off requested grant and has to be put towards The Indee Rose Trust Charity Committee. We also offer a treasure box family a holiday by the seaside at our Kent Coast retreat (on request only.)
Finley had 3 large boxes of toys delivered and it definitely put a big smile on his face.
Book your Universes Unite SuperHero shoot today and help save real SuperHeros lives. 
Finley's Story 
May 2014, Finely's parents, Debbie & Kerry, noticed he was dragging his left leg and ended up waiting 22 weeks for physio. However, the Physiotherapist said he was just being lazy. Then, about November 2014, he stopped using his arm – and the physio said he was choosing not to use his arm! Whilst still waiting to see a consultant and Finley getting worse, Debbie took him to A&E just before Christmas 2014. An x-ray showed the bones were ok so the hospital sent him for an x-ray on his shoulder, which again was clear. They were then told they would just have to wait for an appointment.
After Xmas Debbie & Kerry took Finley to see a private consultant. As soon as he walked through the door the Dr said Finley needed an urgent MRI as he had a suspected left side hemiplegia. The Dr rang their local hospital, Frimley Park, and told a consultant what he thought. Debbie got an appointment a week later. Finally, in January 2015, an MRI showed a huge tumour in Finley's brain. The tumor was too big for Frimley so the family were blue-lighted to St George's. Again, too big for St George's, they were blue-lighted to Great Ormand Street Hospital (GOSH).
Finley had 3 major operations and 2 debaulks of the tumour. Unfortunately, the void was soo large, it filled up with fluid so he had to have a shunt fitted that will stay there for the rest of his life.
The consultant said it was one of the largest tumours he had ever seen in a child of his age. 
His nanny said
"Finley has been left with a lefthand hemiplegia but is always smiling and fighting against the odds. He had been receiving clear scans until the begining of the year. Unfortunately his tumour has returned and he will have to have chemo once a week at Great Ormond Street for the next year. But I'm sure Finley will continue to be his happy smiley self."
I am truly hoping that this round of chemo really blitzes the nasty thing and Finley and his family can finally look forward to a long and happy, pain-free future.
I love you all xxxx
Book your Universes Unite SuperHero shoot today and help save real SuperHeros lives. 
Book your Universes Unite SuperHero shoot today and help save real SuperHeros lives.