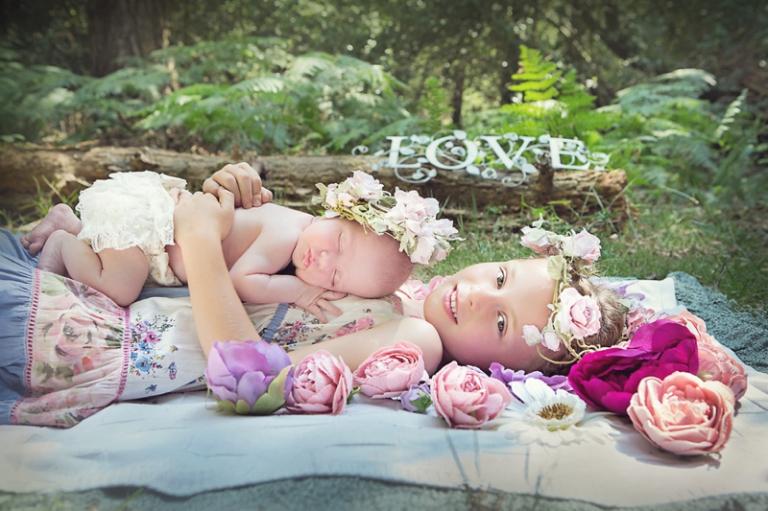 I LOVED this shoot. I LOVE this family! I first met Katrina, Nathan and Chloe-Jaye when I second shot at their wedding in 2011, with fab Dorset based photographer, Greg Thurtles. Katrina, Nathan and I became Facebook friends and when they had their second daughter, Leah, Katrina contacted me to do the newborn shoot – although by the time we got to shoot it, Leah was almost a month old! Not usually an ideal age for a baby shoot but Leah was a dream, particularly because we had her doting big sister on hand to help out. It was extra special because we did this shoot in the New Forest, which made it even more beautiful and because it was the summer holidays, I took my two with me too – so CJ, William and Daisy had great fun playing together – although at one point we did all have to hide in the bushes whilst a big herd of cows walked through our set!!!! Haha. Katrina says,
'The shoot was so much fun, different to any other new born shoot I've ever seen, especially being out in the forest. It was stress free and laid back and the photos speak for themselves. They melt my heart! Absolutely stunning pictures of my beautiful girls! Perfection!!'
It was my absolute pleasure Katrina, I so enjoyed it and the twins had a fab time with Chloe-Jaye.
This beautiful Baker family shoot from November will be blogged shortly and I cannot wait for Leah's (early) 1st Birthday cake smash shoot, mid May. I have seen the outfit Katrina has ordered for her and I promise you, it is going to be epic!!! xxx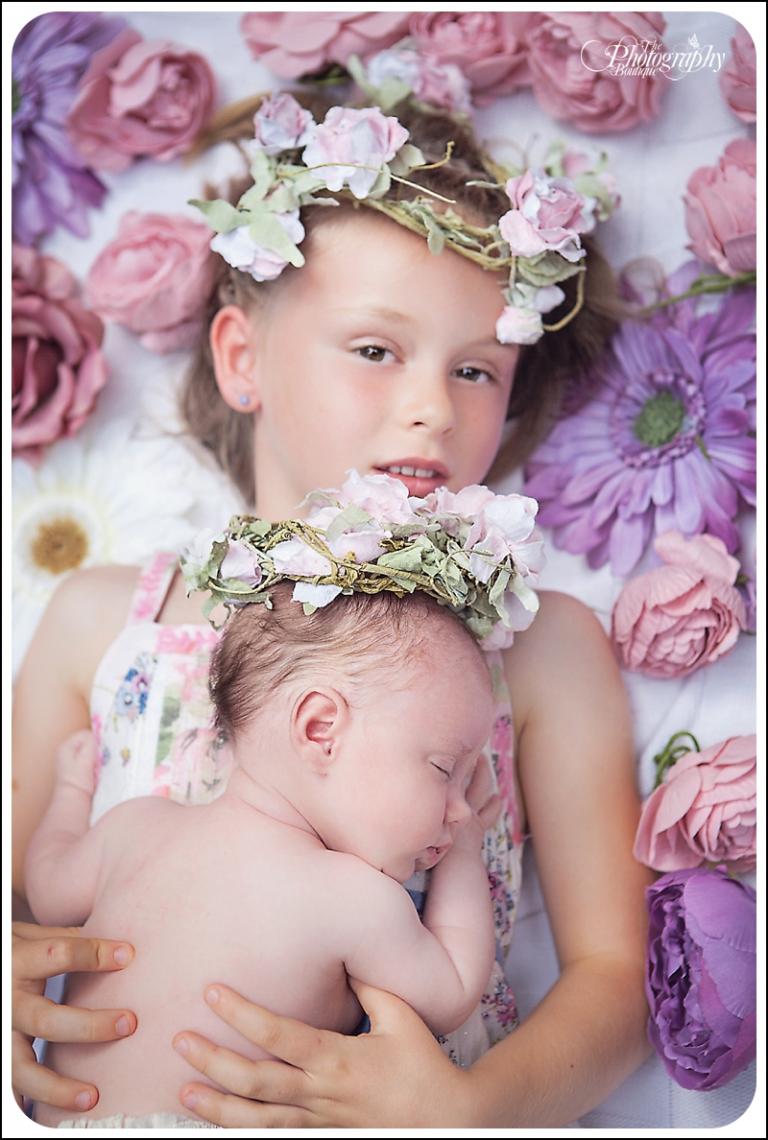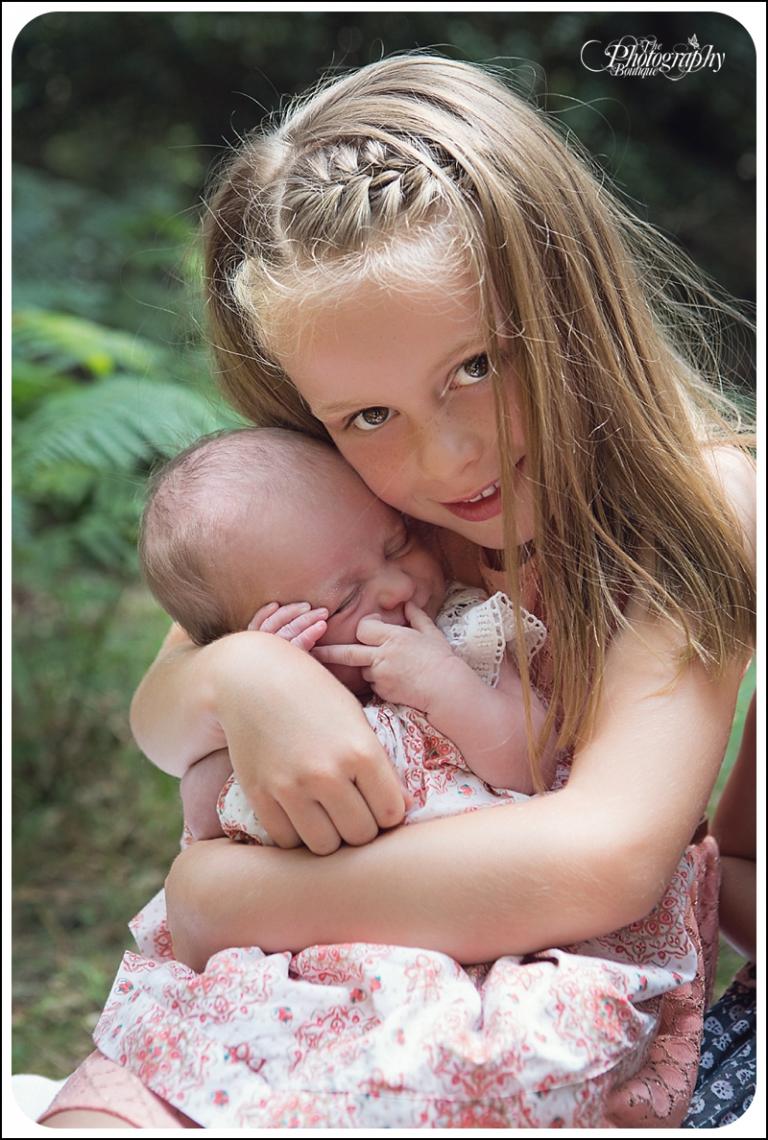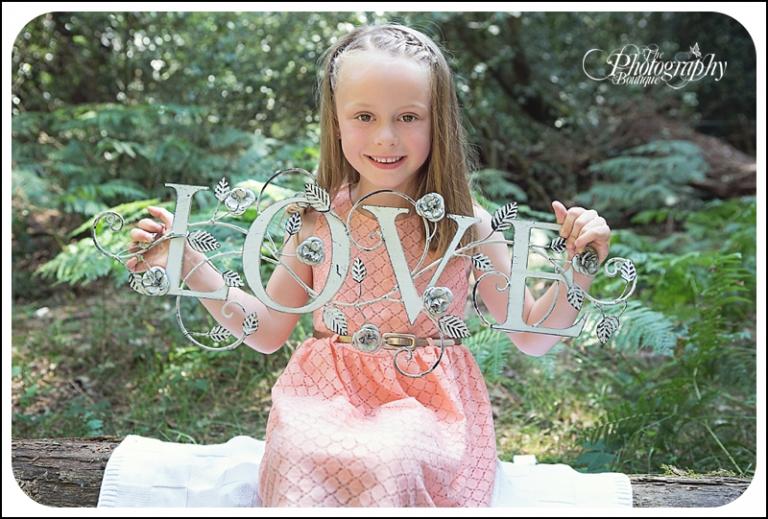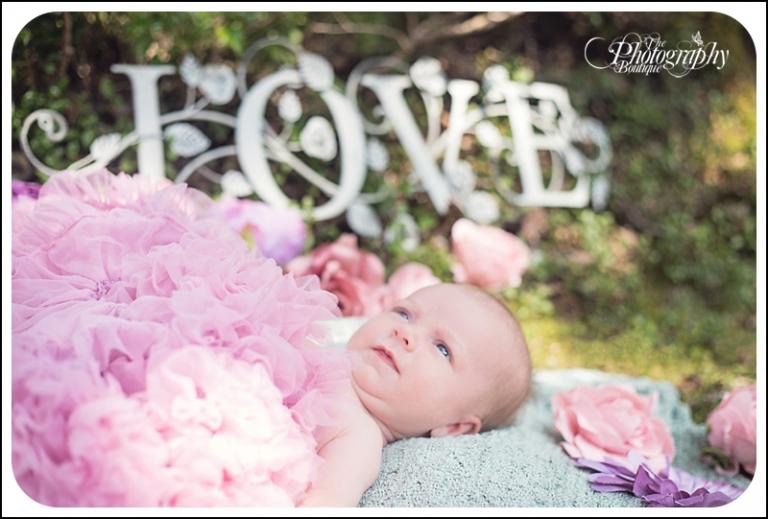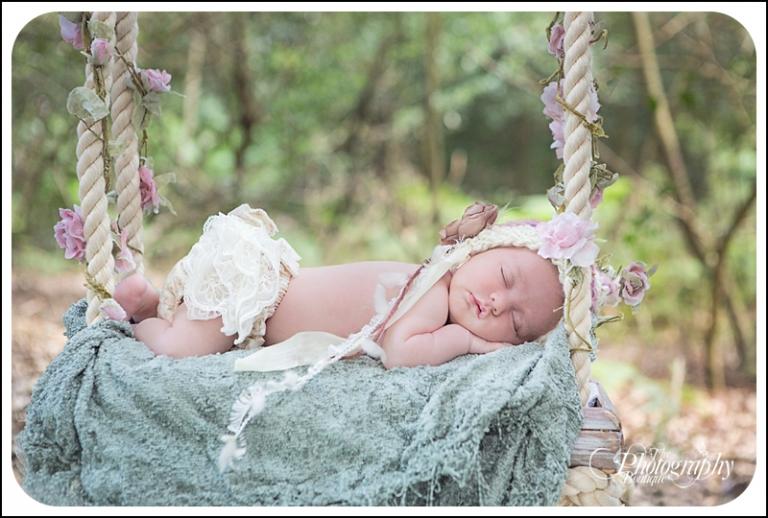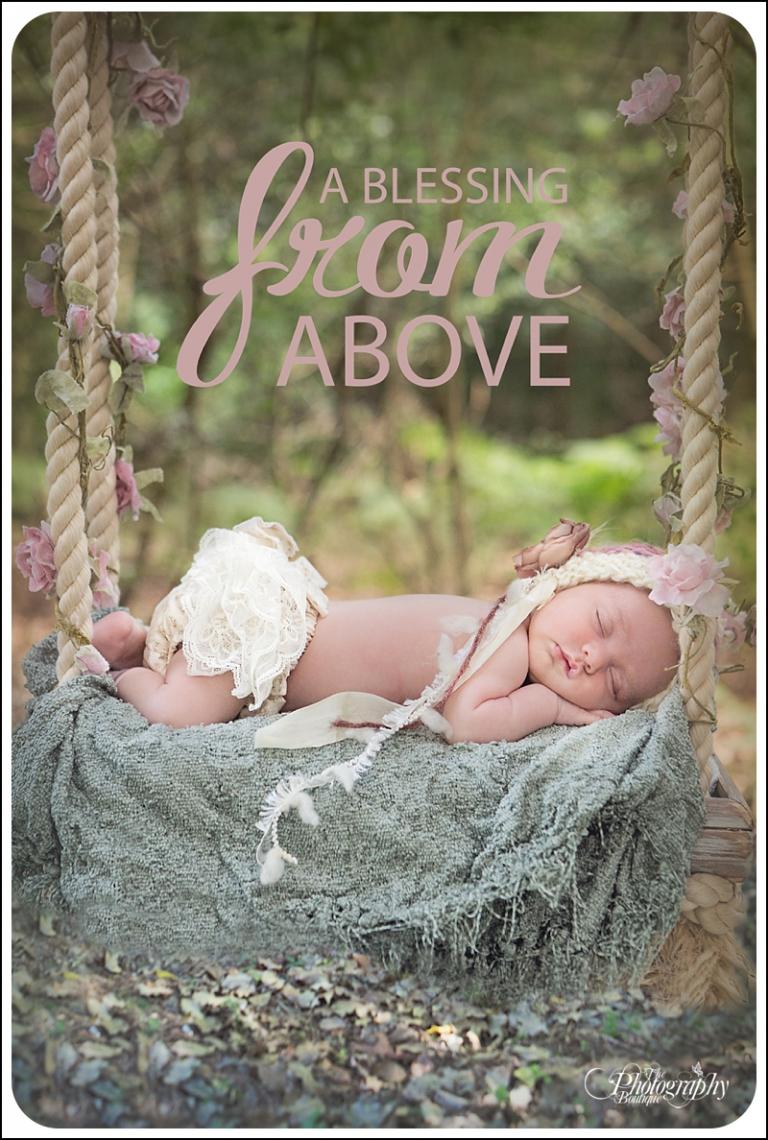 A little break from the shoot with all our little munchkins!! Daisy had to style her hair the same as CJ's after this! xx