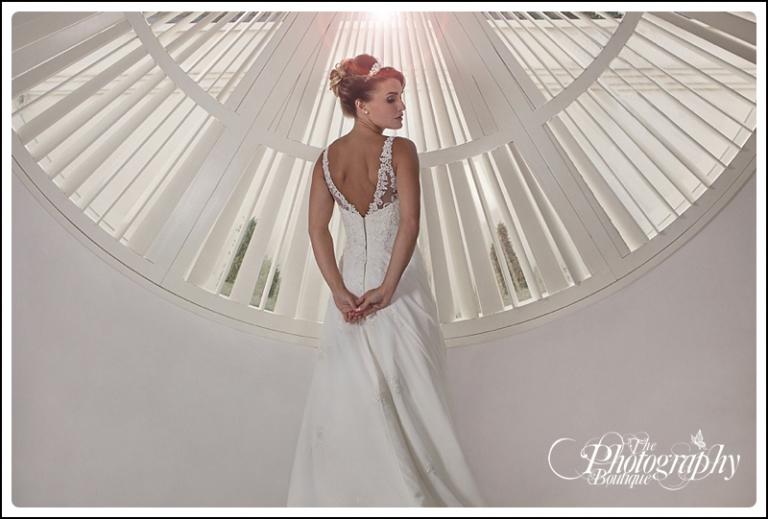 I don't do much commercial photography but when I do, I have the best clients!! I had my third shoot with The House of Nicholas at the end of last year and it was such a fab shoot. There are many reasons why I love this particular job:
~ Their dresses are STUNNING!!!! I mean drop dead gorgeous!! There is no denying it! (Also, check out 2014's collection).
~ I have the same team with me every time; my DREAM TEAM; I LOVE these girls! Our beautiful model, Holly (who, as well as being a fabulous model, is an amazing entrepreneur with her Sailaway Dress company and is also a drumming ninja – seriously! – She's worked with Take That and was in the M&S Christmas 2015 advert); the amazingly talented Bethany Alden doing hair (what she can do with hair in just 5 minutes is mind-blowing!); and Louise doing stunning make-up, part of Nadine's fab team as Nadine was on maternity leave (I shot Casey's beautiful newborn shoot last September!)
~We get to visit A-Mazing venues. In 2014, we shot at the beautiful South Lodge Hotel. In 2015, we were treated to Sina Capaldo's house: WOW!! So many gorgeous locations to shoot, inside and out.
~ We have SO MUCH FUN during this shoot. It is an early start, getting to whichever venue it is around 8.30am, straight into hair and make up and recee-ing the location and then shooting 15 dresses (yes FIFTEEN!!!!) in the one day, squeezing some lunch in, arranged by gorgeous Katia and Timmie from The House of Nicholas and then packing away and getting home again, around 9pm. We work hard – but we have such a giggle and I look forward to this shoot every year.
Roll on The House of Nicholas Shoot 2016 I say!!! 😀
Behind the Scenes: Meet the Team
Holly & Timmie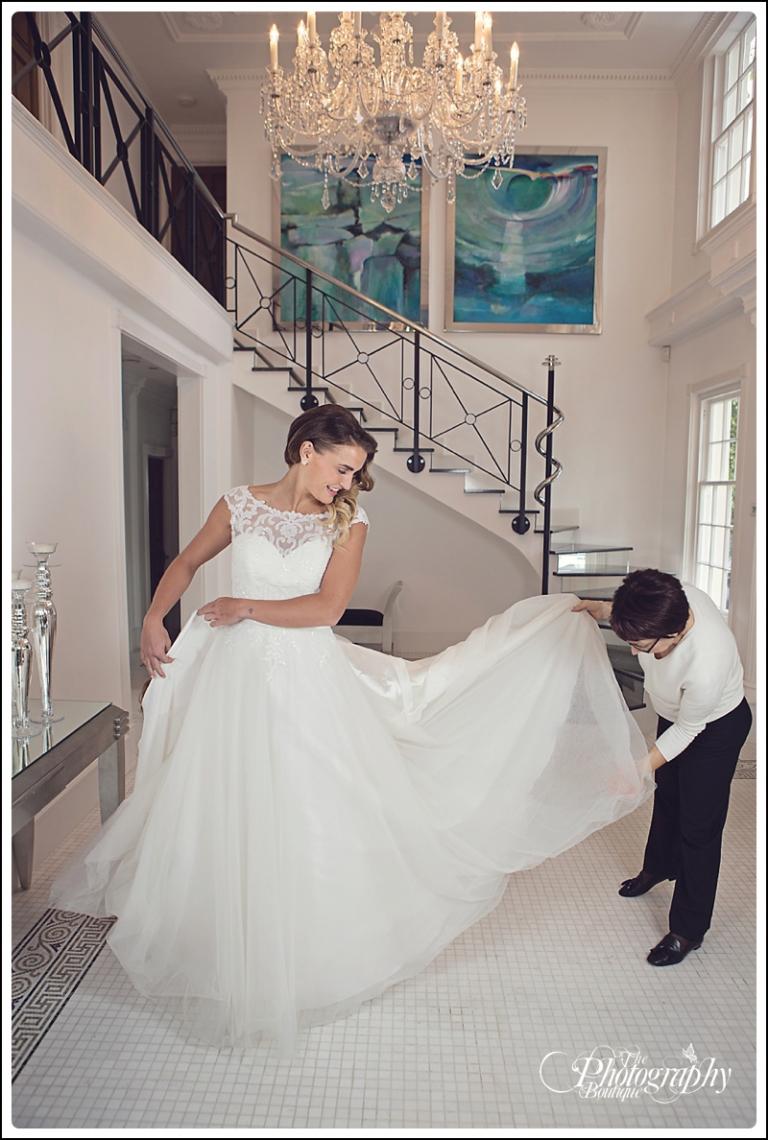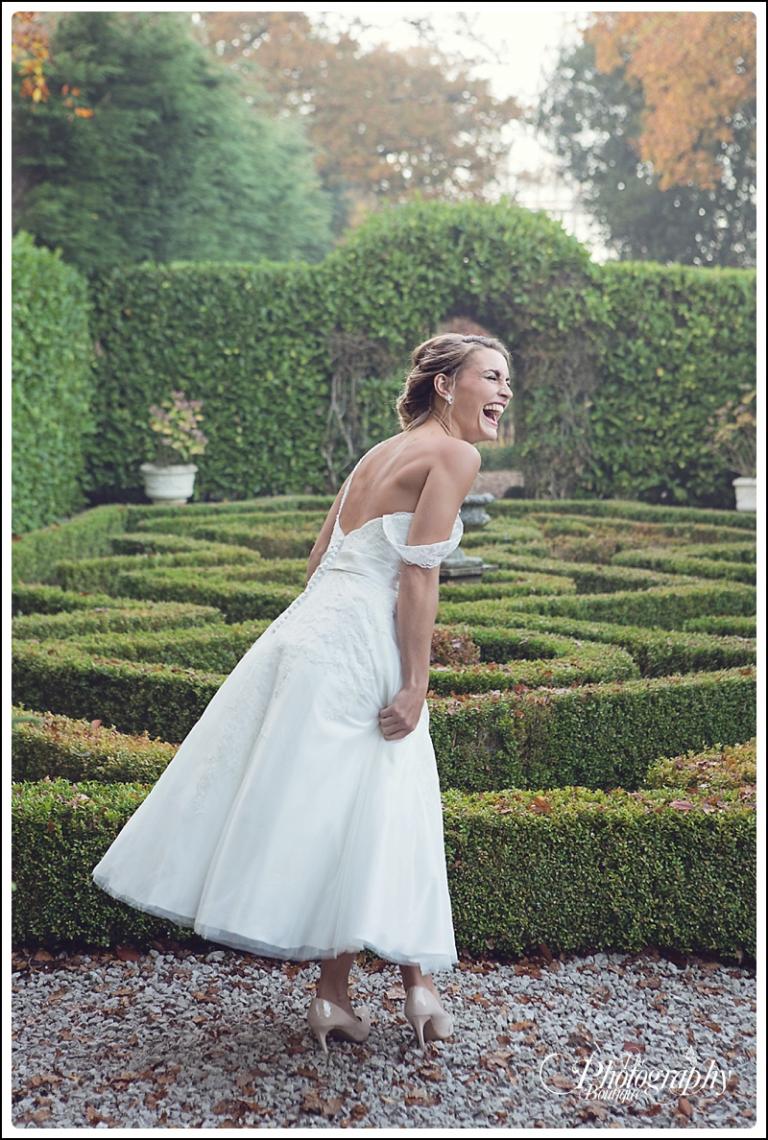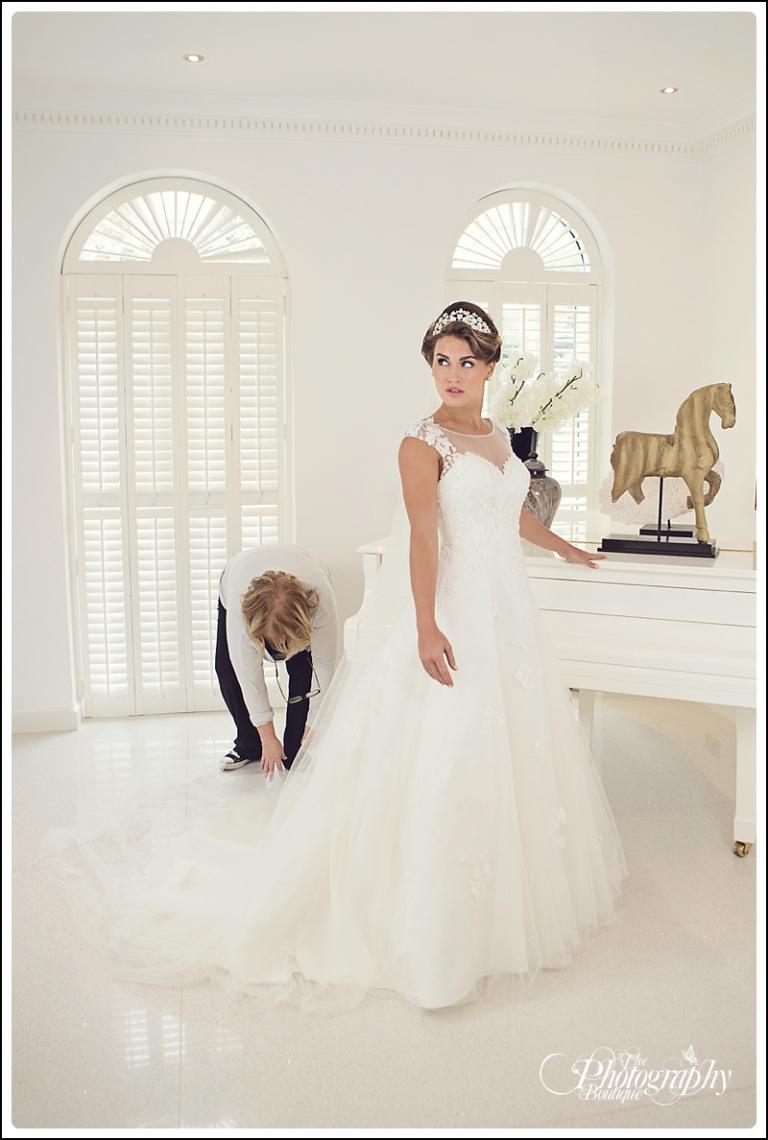 Bethany, Holly & Katia: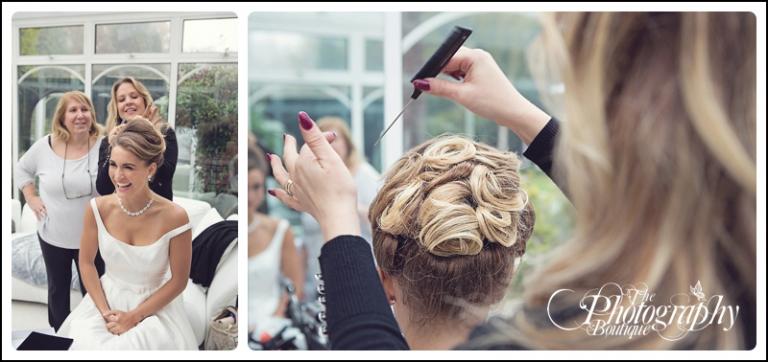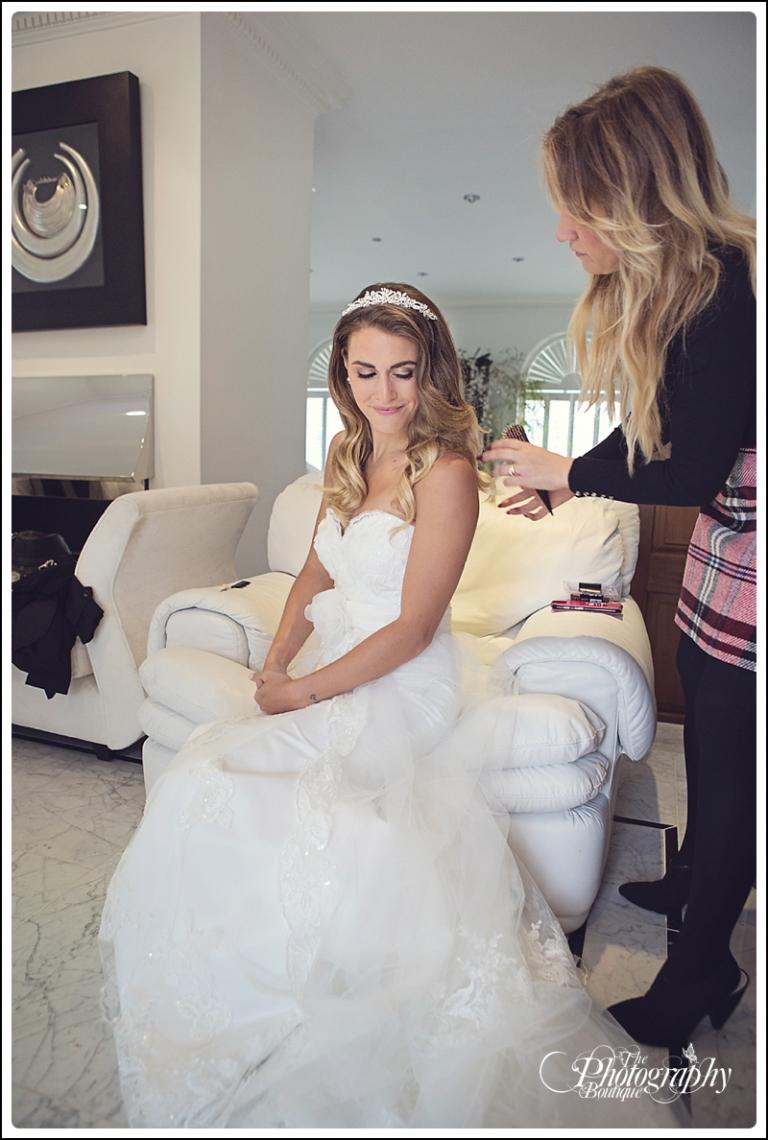 Louise & Holly: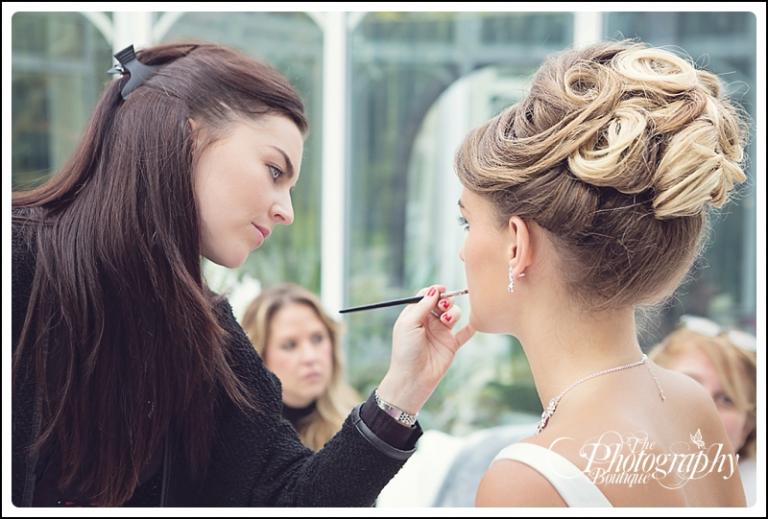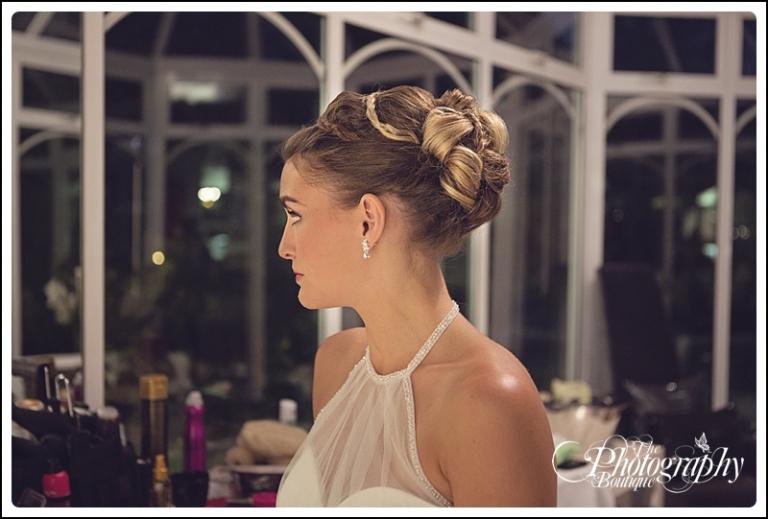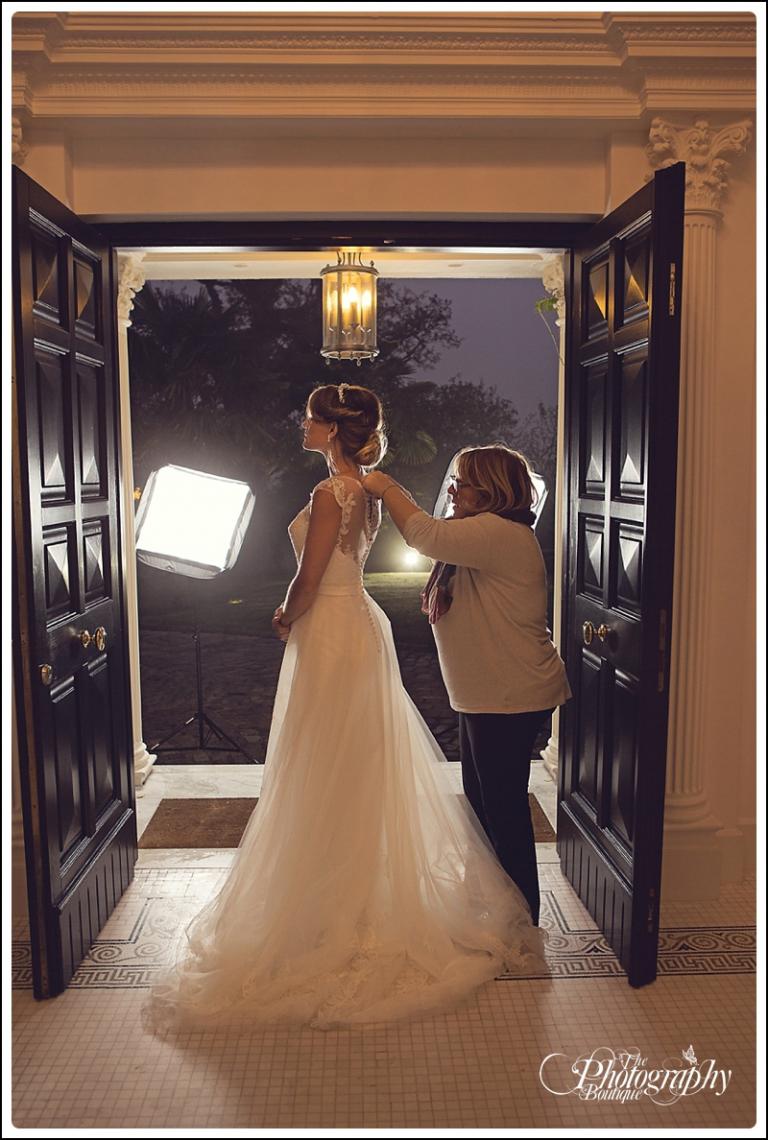 Commercial Client: The House of Nicholas
Model: Holly Madge
Make Up: Louise for Nadine Pyke
Hair: Bethany Alden for Nadine Pyke
Photographer: Sally, The Photography Boutique
Venue: Sina Capaldo