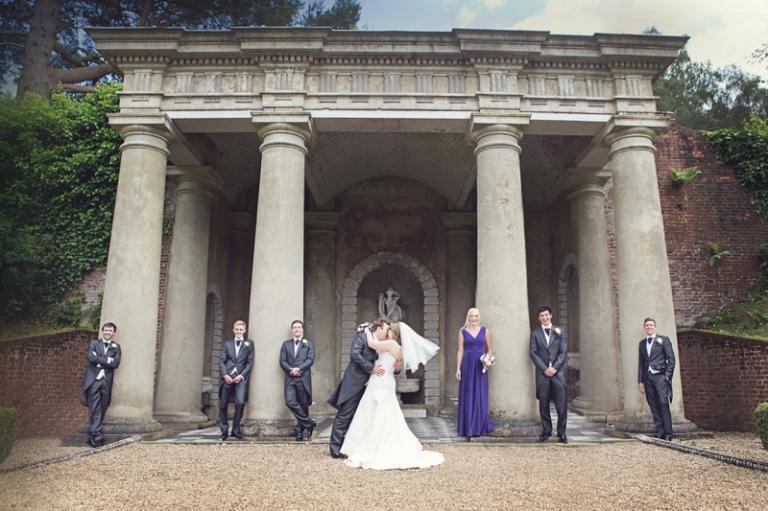 I absolutely love this family. I first met Caitlin, her mother and Will's mother in 2012, to discuss the photography for their wedding in 2014! (I think that's the earliest I've ever been booked but as Caitlin said herself, in her first email, it's never too early to book your photographer! LOL).
During those two years, Caitlin and I kept in touch via email regarding her wedding and booking their pre-wedding shoot but I didn't meet Will until their pre-wedding shoot in May 2014. As soon as I saw them together, I knew that this was a strong friendship as well as a marriage. I know Will, who plays lots of manly sports, would hate me to say this but they are so 'cute' together! LOL! We had so much fun doing the pre-wed shoot and I really looked forward to the wedding.
The wedding itself was beautiful, at the stunning Wotton House, near Dorking and it was a real celebration of love and joy. What made it extra special for me though, was being embraced by the whole family. I am tempted to steal Paula, Caitlin's mum, as my own – she is fab!
I know there was also some sad family news on the day but I hope that this didn't mar your day too much and that you are left with beautiful memories of a gorgeous day!
Happy (almost) 8 month anniversary you lovely pair! Love you all. xx
Thank you, as ever, to the wonderful talent of Cristina Rossi for second shooting with me on the day! xxx
Wonderful make up by the gorgeous Charlene of Zeal Beauty Spa.
Also, look out for another blog in a couple of days time about the Special Sister's charity that Caitlin event-organises for. Lots of upcoming opportunities to sponsor them to raise more money for this wonderful cause.