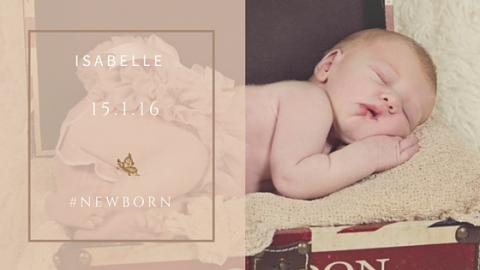 What a gorgeous little girl. And how FAB does Mummy look?
Can you tell Mummy and Daddy both work in TV?! LOL! I was so pleased to be asked to do this newborn shoot as Steve is my brothers best friend, he was his best man and Steve also filmed our wedding. So it was fabulous to be able to record such a momentous time in his and his gorgeous wife Alex's lives.
Isabelle will be half a year old next month!!! How time flies!!!!
"What a beauty."
"ADORABLE!"