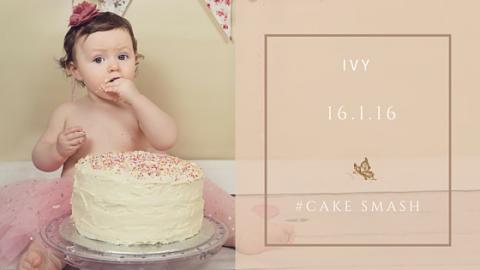 Meet gorgeous Ivy. She is now a fully fledged 1yr old after her cake smash shoot, back in January!
I shot this beautiful family last year, for my Bluebell Shoot, when Ivy was just a few months old – her big brother Jake was on hand then and was still the best big brother at the cake smash, selflessly showing Ivy how to eat cake! 😀
At the time of her shoot, she was 'almost' walking – thankfully she had enough time to practice by the time of her Auntie Martha and Uncle Anthony's wedding in May and was a beautiful flower girl walking down the aisle with her Mummy (see image at the end of the post).
"Absolutely gorgeous"

"Too cute"

"BEAUTIFUL"