If you don't have school age children, you may not know that its World Book Day 2021 this coming Thursday , 4th March.
I love books. I mean, I really LOVE books. Unfortunately of late, I seem to be reading more about business and marketing than fun, thrillery fiction but I do love to run a hot bubble bath with a good book and just immerse myself for a bit – escape this LockDown 3.0! And I am so happy that my daughter Daisy has inherited my love of books too.
So to celebrate, I decided to create a Whimsy piece to celebrate reading. I did it last year too – click here to see last years Alice in Wonderland offerings.
This year, I want to portray Daisy's love of reading. I had an idea of her reading, atop a great big pile of books.
So this afternoon, Daisy and I ventured outside onto the path behind our house, to take a quick pose I had in my head. I have heard many, many times, from clients, how patient I am with their children. I really am. But I don't know what happens to my patience when I photograph my OWN children – it's like herding penguins. Very frustrating. Apologies to the men in the field next door who may have heard our bickerings! :-). Anyway, I managed to get at least one useable image ~ thank you Darling: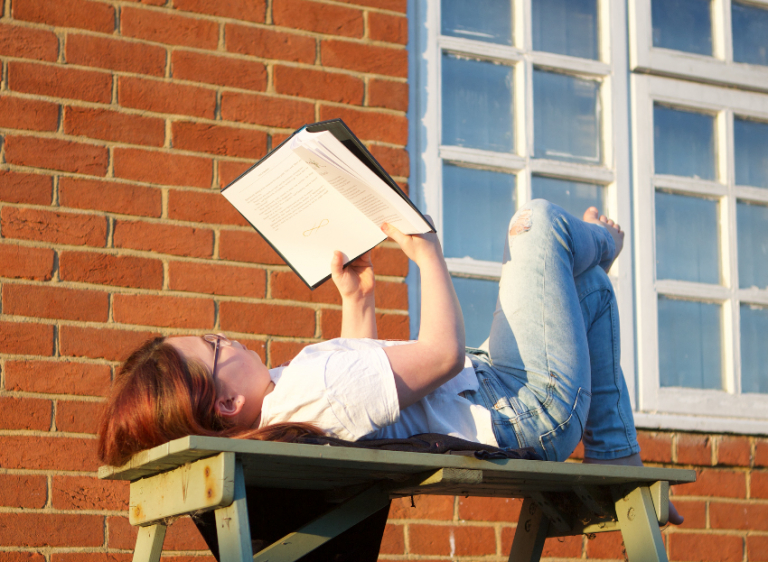 1. Placement of Images
So, I had my main element (Daisy) – now I needed to create the background that was in my head. With the help of stock images and my extensive library of photographs already taken, I set to creating the main image.
Step 1; placing the various elements so that I can visualise the image as a whole. I love to create my visions from scratch as much as possible so I gathered stock images of grass, a night sky and a big ol' moon and merged them together to create my Whimsy background. Then a pile of old, vintage books and finally Daisy atop them. I have so far added a lamp and a tea cup but tomorrow I will add many more elements to really create detail and the dreamy, fictional image I'm imagining.
* Note to self – I MUST remember to add Beary to this image – Beary is in pretty much all my Whimsy images. (Have you spotted him in them all?)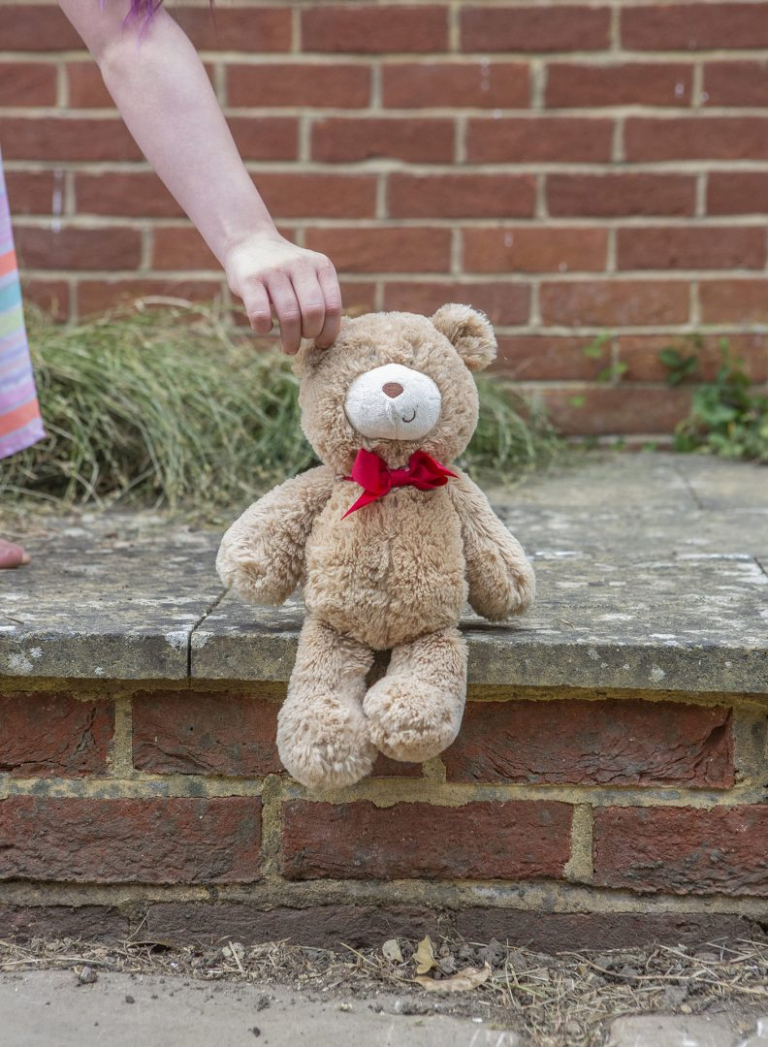 As you will see in the video below, Step 1 is ALL about placement of images. It doesn't quite look REAL yet. Right now, some elements are bright, some are dark, there is no shading at all and the books seem to be floating on the grass. All that good stuff comes tomorrow – that's when the real fun begins. I will add shadows and tone each element to blend them together so that they all look like part of the same picture.
For now, enjoy the start of my creative process. This is around 40mins condensed into 1min 40secs. I LOVE my work so much!:
Check back again to catch Part 2 ~ Shading & Toning.
So much fun, I don't know if I can contain myself!!! LOL!