with GUEST BLOGGER Hannah MacLennan
Although 2020 weddings haven't quite turned out to be what we thought, boutiques across the planet have already seen their designers 2021 collections and maybe even ordered themselves a few designs to add to their collections!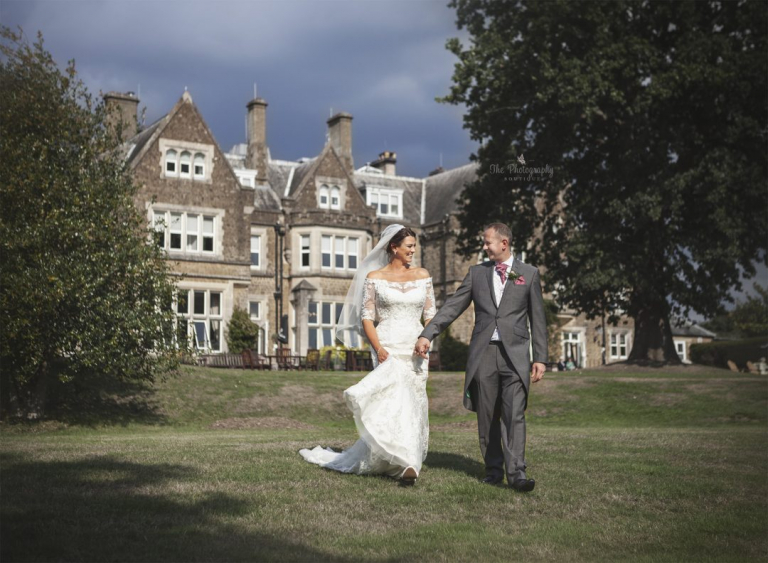 Before the lockdown, we were lucky enough to visit one of our designers in Amsterdam to see their incredible 2021 collection and really get a feel for the trends for 2021. I will be using the photos from their show to highlight this blog piece.
If you are always on the right side of fashion and know the difference between a 'bardot' and a 'bar-dont', checkout our FAVOURITE bridal trends making their appearances later this year, to tantalise our 2021 brides! 
1. Extra Long Trains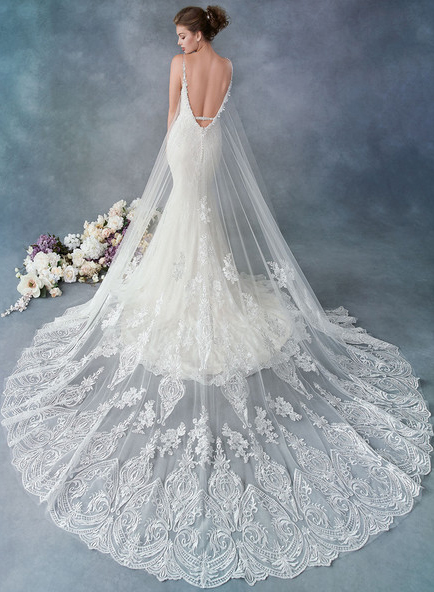 Some girls like a simple puddle train for fear of getting tangled but I'm all about the 'go big or go home' trains!
I am THRILLED to say that next year we'll be seeing uber long trains on a variety of different style dresses. Up until recently, it's seemed that to have a long train you had to go for classic satin or die-hard lace. Prepare to see extra-long trains on everything from feminine and floaty to ultra boho style dresses. The longer the better for 2021!
"The longer the better for 2021"

HANNAH MACLENNAN
2. Bolder Colours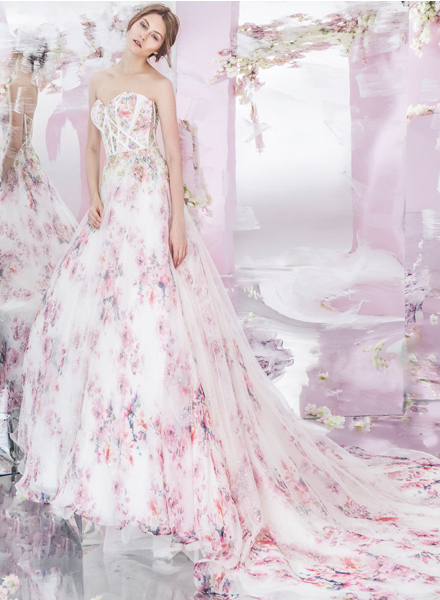 This is an ongoing trend with no signs of slowing down. We ALWAYS go for colour, to show our brides different options and next year will be no exception. Warm shades of pink muddled with grey, smoky lavenders, mochas, steely greys and jet black will all be bang on trend! You can't go wrong with a splash of colour. 
"You can't go wrong with a splash of colour"


HANNAH MACLENNAN
3. Sheer Bodices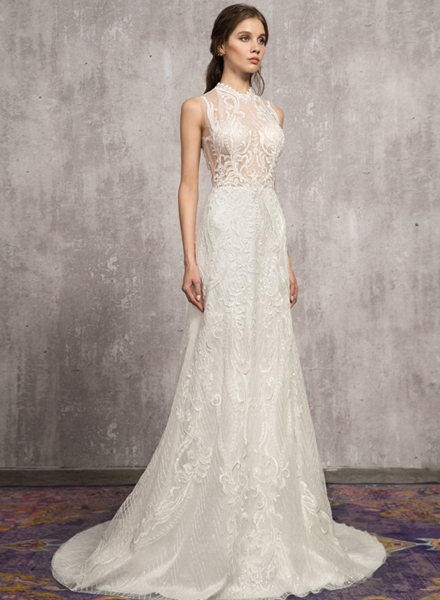 Barely there bodices are huge for next year! Designers have realised the beauty from a woman's skin showing through and bringing warmth and dimension to a dress. Allowing lace and fabric to dance across the body, creates the most gorgeous feminine look. We're seeing this across the board in fitted and fairytale gowns!    
"Designers have realised the beauty from a woman's skin showing through"

HANNAH MACLENNAN
4. Boho Dreams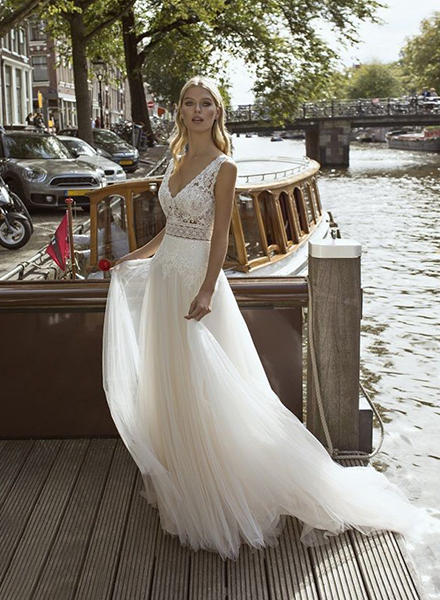 Bohemian style dresses exploded onto the scene last year and catapulted to immediate popularity thanks to the likes of top end international designers like Rue de Seine and Margaux Tardits. These pioneers have led the way and the bohemian vibes are not due to slow down! Surrey and West Sussex and other counties in the south, have such an abundance of forests, beaches and barn wedding venues, it is the ideal trend for brides down here!
"[This] is the ideal trend for brides [in the South]"

HANNAH MACLENNAN
5. Cascading Florals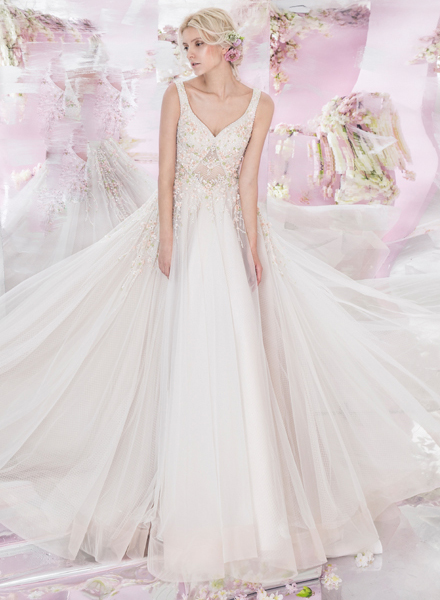 Fitted floral bodices with contemporary lace that cascades down into the skirt. Think of a blossom tree that is blowing in the breeze; its petals falling to the ground. That in a dress! Whether its fitted or flowing, cascading florals are going to be big!
"Think of a blossom tree that is blowing in the breeze!"

HANNAH MACLENNAN
6. Ultra Feminine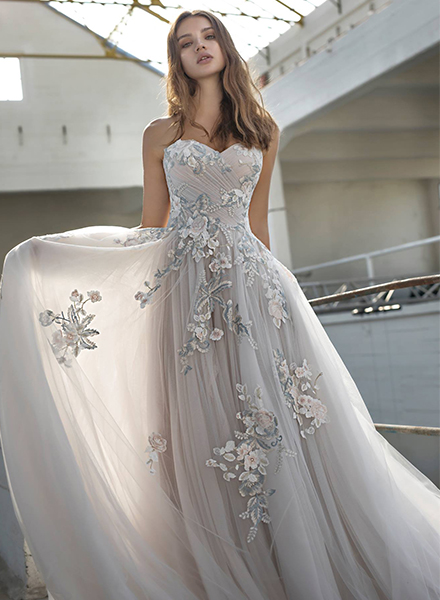 2019 was all about the mermaid, 2020 about the classics and 2021 is set to be all about the ultra-feminine and romantic shapes. Think soft tuille, playful chiffon and warm tones. Almost Shakespearean in femininity, with strong bodices and oodles of sumptuous skirts!
"Almost Shakespearean in femininity"

HANNAH MACLENNAN
7. Plunging Side Panels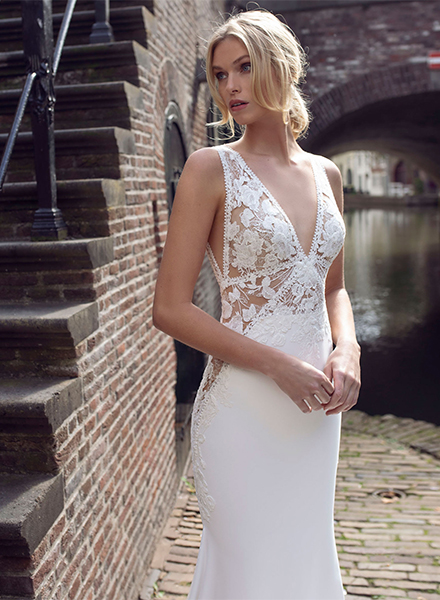 Low cute necklines are big for 2020, but low-cut thigh panels are hitting the scene for 2021! If you want something ultra-sexy, rock'n'roll and aren't afraid to show a little skin, wait until you see some of the latest designs! In these dresses, going commando is the only way – skin to the wind ladies.
"Ultra-sexy [&] rock'n'roll"

HANNAH MACLENNAN
8. Clean Sharp Cuts
Plain and simple dresses made a huge comeback in 2019 and 2020, with brides favouring a classic and timeless look. For 2021, think clean lines and sharp cuts. Plain gowns with a little extra sass and swagger. Cut-out sides, deeper plunges and added oomph! 
"Plain gowns with a little extra sass and swagger"

HANNAH MACLENNAN
I think 2021 is going to be the most exciting year yet for bridal, with brides really looking to themselves and their own sense of self and style for inspiration. I think 2019 and 2020 were big years for female empowerment and that has really driven designers to be more creative, push the boundaries and create collections for the strong, modern woman who can choose if they want to be  princesses, beach bums or sex kittens. It's really going to be a huge year and I can't wait to get my hands on our 2021 collection arriving August 2020! 
Note From Sally
Hopefully Hannah's guidance has given you some inspiration for buying your wedding gown.
If you are getting married in the near future, do not hesitate to contact Hannah for a consultation at [email protected] or 01306 880 567.
Visit her website, Bride by Aster, Facebook page @BridebyAster, Twitter @BridebyAster or Instagram @BridebyAster and book an appointment to visit her Dorking Bridal Boutique in the near future. It's stunning!
About Hannah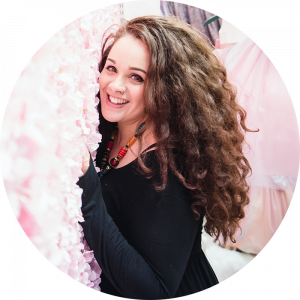 From previous years of averaging around 25 weddings each year, I took the unicorn by the horn and with the support and freedom my boss gave me and an amazing team, we turned the venue into a bonifide wedding and events venue averaging 50 weddings per year and lots of fabulous events. When I left many years later, I was the sales manager for the group and loved watching all of the hard work we'd put in come to fruition.
Six and a half years later, hundreds of weddings under my belt and some amazing industry friends, I took the plunge and left the safety of my first job and moved into the big smoke. I stayed in London for a few years but realised it wasn't for me and that actually, working for other people became too restrictive. I had so many ideas and so much to give. So with the help of my amazing husband, I decided to channel this creativity and passion for business into my own completely new brand of bridal boutique. I knew I wanted to focus on fun, colour and above all, the experience my brides have when they come to me. It seems to have been extremely well received so far!!!
Hannah x