With Elizabeth Solaru
from Elizabeth's Cake Emporium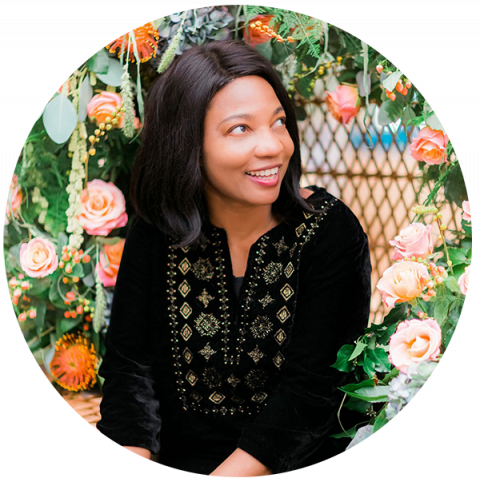 The multi award winning Elizabeth's Cake Emporium, founded in 2008, is recognised as one of the best luxury wedding cake purveyors in the world.
Elizabeth's Cake Emporium is the winner of Wedding Blog's Best Cake Designer, the only three times winner of Wedding TV's The Great Cake Bake. Elizabeth's cakes have appeared on Channel 4, the BBC, Sky Living and in the remake of a Sony Columbia's film 'My Best Friend's Wedding'.
Todays blog is focusing on one of the most beautiful aspects of a wedding – and the only guest with its own table! Yes, I'm talking CAKE! But not just any old cake, NO! These are luxury, opulent, creative cakes – and almost too beautiful to cut into! This is definitely a form of artistry.
Looking towards new inspiration in 2020
My guest blogger is Elizabeth Solaru from Elizabeth's Cake Emporium. Elizabeth has a solid reputation for producing some of the best luxury cakes in the world, combining original designs with delicious flavours, from grand, exclusive cakes suitable for a palace to the most delicate one-tiered masterpieces.
The start of a new decade, 2020 suggests an interesting focus for wedding cake trends. Designs and flavours are set to be more adventurous this year, with sophisticated flavour pairings, seasonality and sustainability being a huge part of the design process. As Elizabeth says;
"Individuality will be huge.
Couples, no longer content to be offered cookie cutter,
identikit wedding cakes, are now proactive participants
in the design process and flavour choice."

Elizabeth Solaru
Elizabeth's Cake Emporium constantly strives to stay ahead of trends by actively listening to their clients and creating original designs and delicious cake flavours. So here are Elizabeth's top 10 trend predictions for wedding cakes in 2020:
1. Grand Wedding Cakes
These are the stars of the show – tall, impressive and pure luxury. It is believed that the number of tiers indicates how strong the marriage will be – so this is definitely a case of bigger is better!
2. Pearlencia
Whether you see pearls as stuffy costume jewellery for Grandma or the queen of gems, pearls have definitely had a place in bridal couture for years and they will be huge in 2020; edible pearls on your luxury cake even more so.
3. Floating Tiers
Inspired by Sex and the City 2, Elizabeth's Cake Emporium made their first floating tier wedding cake in 2012, featuring thousands of crystals on custom-made cake stands. This is now a firm favourite with luxury brides, adding height and illusion to the cake.
4. Splits
Ranging from fun and quirky to intricately elegant, split cakes have become very popular. The two sides of a whole, it is a great way to incorporate a couple's history and passion within one cake.
5. Something Cake, Something Blue
Classic Blue is the colour for 2020, according to Pantone. It imbues confidence and calm, ensuring a stable foundation within a couple's new era. Elizabeth suggests couples will be bolder in 2020, by incorporating 'something blue' into their wedding cakes.
6. Carved Cakes Redefined
Relatively new to the luxury wedding cake arena, these carved cakes inject a feeling of individuality. For a more sophisticated look, add rock candy or pearls.
7. Rococo Love
A monumental advancement within the art world, Rococo developed in France and Italy. This style is perfect for luxury weddings as the craftsmen use mouldings and gildings, imitating highly ornamental stately homes and royal palaces.
8. Texture
A great way to add interest and dimension, texture can be used to create elevation and personalisation. Ranging from contemporary to fancy, barely there geometric shapes, smooth frosting stripes, wafer paper frills to bas relief, all can be applied to your luxury wedding cake.
9. Fault Lines
Representing fracture lines on the surface of the earth, fault line cakes are all the rage at the moment. At Elizabeth's Cake Emporium, they have created a very sophisticated version which is already popular with their 2020 couples.
10. Watercolour Masterpieces
From pretty florals to contemporary graphics and scripted calligraphy, painting your wedding cake is the ultimate personalisation. Elizabeth predicts darker, bolder colours and cakes hand-painted with art and wildlife inspiration.
Hopefully these stunning cakes, combined with Elizabeth's predictions, have provided you with some inspirations for your wedding cakes this year.
If you are getting married in the near future, do not hesitate to contact Elizabeth for a consultation at [email protected] or 07958069116.
Visit their instagram page at @elizabethscakeemporium and let them know what you think about their latest creations.
Opulencia by Elizabeth Solaru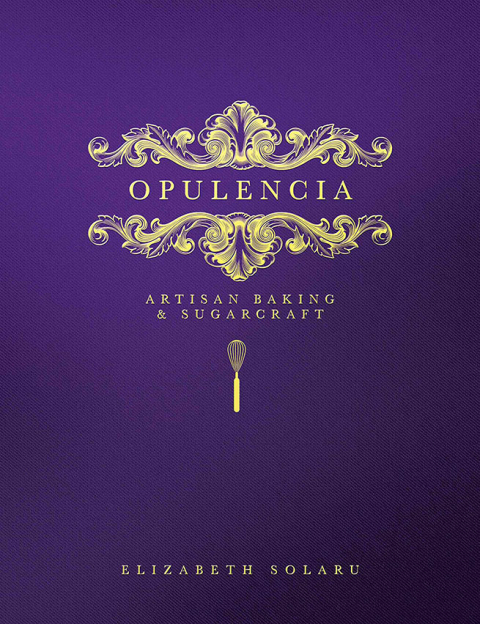 To celebrate 10 years of making exquisite cakes, Elizabeth has written Opulencia, a mostly inspirational book, showcasing some of her favourite creations from over the years.
I've got my stunning copy – and now you can get yours from Amazon, here.
Are you getting married this year? What sort of cake have you gone for? Are you on trend with Elizabeth's predictions. Share your ideas and pictures below.