Love is in the air this week!
But what if you just can't get out for the night?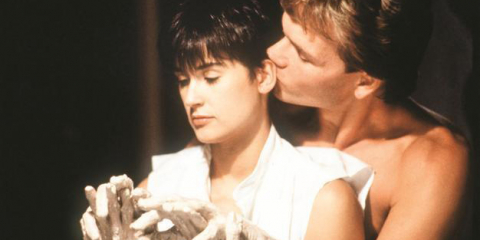 Valentine's Day is a different affair when you have a young baby / family in the picture. It might not be possible to go out on a date night but that doesn't mean you can't celebrate with love.
Here are my suggestions for the top romantic films you and your partner can snuggle on the sofa to. So, get the kids to bed, open that bottle of wine, grab a comfy throw and enjoy any of these corkers tonight.
Directed by: Jerry Zucker
Distributed by: Paramount Pictures (1990)
Stars: Patrick Swayze, Demi Moore, Whoopi Goldberg
Rated: 12A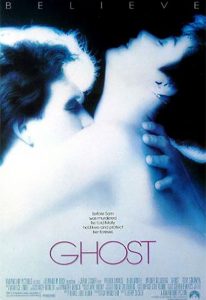 Blurb:
After a young man is murdered, his spirit stays behind to warn his girlfriend of impending danger, with the help of a reluctant psychic.
Why it's Swoon Worthy:
Yes, Ghost is mushy and it's tragically sad – but it's also funny, spiritual and feel good – one of the finest love stories of the big screen!
Directed by: Nick Cassevettes
Distributed by: New Line Cinema (2004)
Stars: Ryan Gosling, Rachel McAdams
Rated: 12A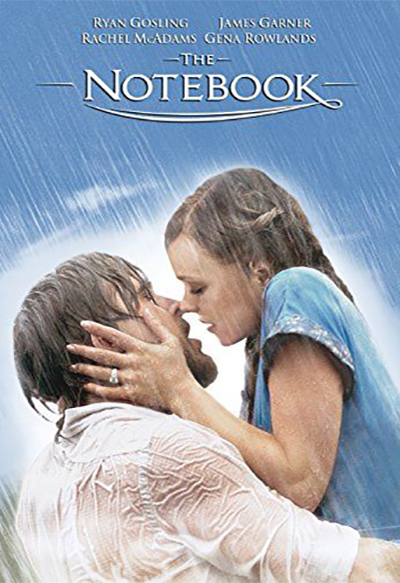 Blurb:
A poor yet passionate young man falls in love with a rich young woman, giving her a sense of freedom, but they are soon separated because of their social differences.
Why it's Swoon Worthy:
This is a beautiful and sensitive romance story that is not shallow and highlights how fast time goes by. The screenplay and lines are wonderful and takes you through a whole range of different emotions, from heartwarming to heartbreaking. The cast is fab and the cinematography is beautiful. A must watch!
Directed by: Norah Ephron
Distributed by: TriStar Pictures (1993)
Stars: Tom Hanks, Meg Ryan, Bill Pullman
Rated: PG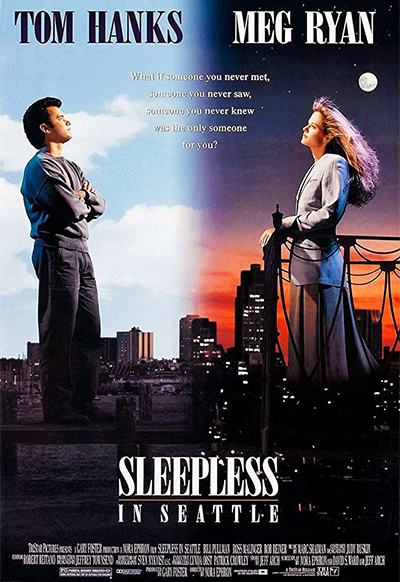 Blurb:
A recently widowed man's son calls a radio talk-show in an attempt to find his father a partner.
Why it's Swoon Worthy:
This movie balances romance and realism by giving its central characters two different but equally pragmatic philosophies on love. For nearly two hours, Ephron keeps her marvellous stars apart, a potentially dangerous tactic that works superbly.
Directed by: Damien Chazelle
Distributed by: Lionsgate (2016)
Stars: Ryan Gosling, Emma Stone
Rated: 12A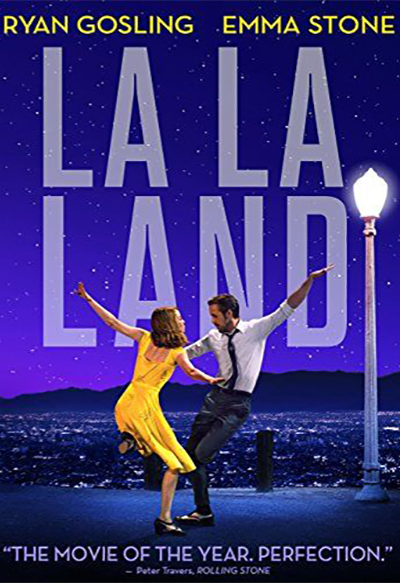 Blurb:
While navigating their careers in Los Angeles, a pianist and an actress fall in love while attempting to reconcile their aspirations for the future.
Why it's Swoon Worthy:
This is a love story as pure as anything since the great dramas of the 1940s. If the film had been in B&W, you would almost have expected to see Bette Davis in a 3-hankie tear jerker. In addition, the musical interludes are pitch perfect and totally wonderful.
Directed by: Bradley Cooper
Distributed by: Warner Brothers Pictures
Stars: Bradley Cooper, Lady Gaga (2018)
Rated: 15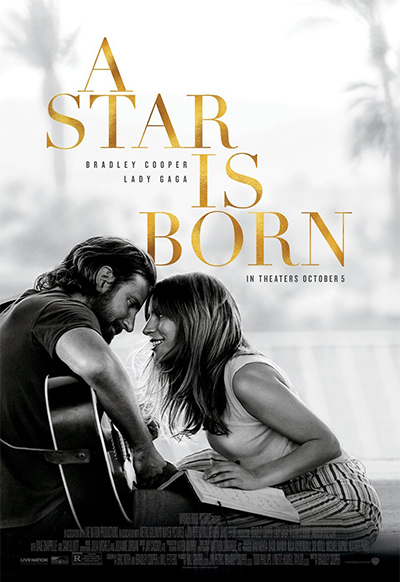 Blurb:
A musician helps a young singer find fame as age and alcoholism send his own career into a downward spiral.
Why it's Swoon Worthy:
There are 3 (THREE) versions of this film so you can find one that suits your personal preference but I do like this modern version (not just because Mr Cooper is pretty!). The songs are vey catchy and you will find yourself singing them all day!
6. Pride & Prejudice
Directed by: Joe Wright
Distributed by: United International Pictures (2005)
Stars: Keira Knightley, Matthew Macfadyen
Rated: U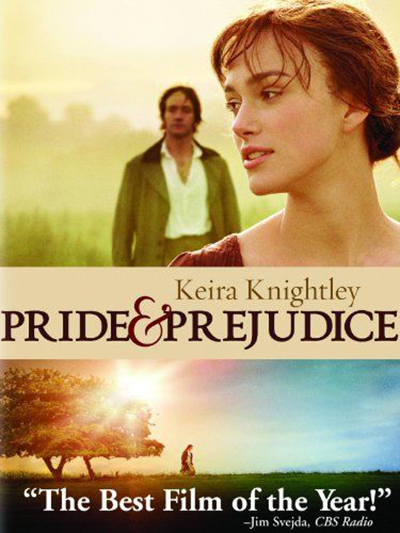 Blurb:
Sparks fly when spirited Elizabeth Bennet meets single, rich, and proud Mr. Darcy. But Mr. Darcy reluctantly finds himself falling in love with a woman beneath his class. Can each overcome his or her own pride and prejudice?
Why it's Swoon-Worthy:
There are a slew of adaptations of Jane Austen's classic. I chose this one for it's earthy sensibility that still maintains the humour, wit, and (yes) sexual tension between Lizzie Bennet and Mr. Darcy.
Directed by: Roger Michell
Distributed by: Universal Pictures (1999)
Stars: Julia Roberts, Hugh Grant
Rated: 15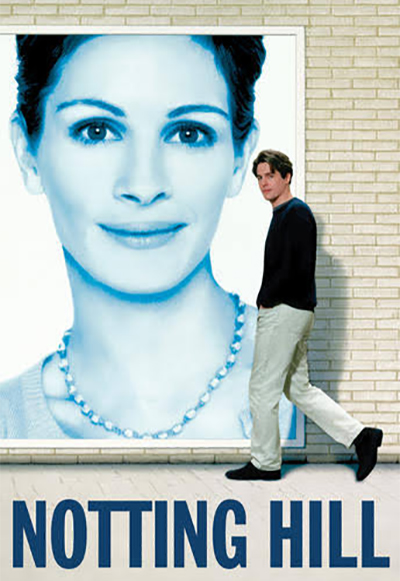 Blurb:
The life of a simple bookshop owner changes when he meets the most famous film star in the world.
Why it's Swoon Worthy:
As a romantic comedy, this stomps all over some of the more anaemic efforts. Grant has matured from a bumbling, pompous buffoon into the kind of leading man you actually end up rooting for. Roberts, meanwhile, is so radiant as the film star trying desperately to convince her new beau she's "just a girl standing in front of a boy, asking him to love her" that it's as if this was the role she was born to play.
Directed by: Baz Luhrmann
Distributed by: 20th Century Fox (1996)
Stars: Leonardo DiCaprio, Claire Danes
Rated: 12A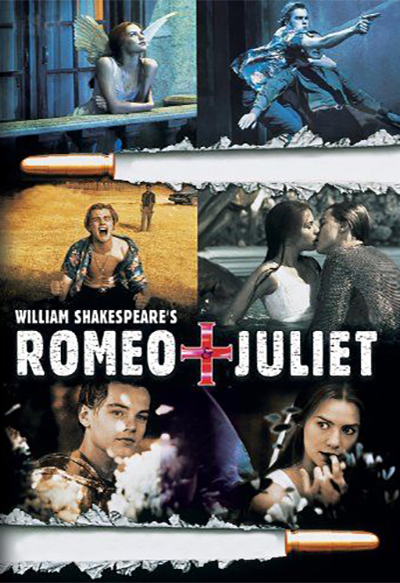 Blurb:
Shakespeare's famous play is updated to the hip modern suburb of Verona still retaining its original dialogue.
Why it's Swoon Worthy:
The classic story of Romeo and Juliet, set in a modern-day city of Verona Beach. The Montagues and Capulets are two feuding families, whose children meet and fall in love. But although it is set in modern times, it is still the same timeless story of the "star crossed lovers".
Directed by: Victor Flemming
Distributed by: Loew's Inc (1939)
Stars: Clark Gable, Vivien Leigh
Rated: PG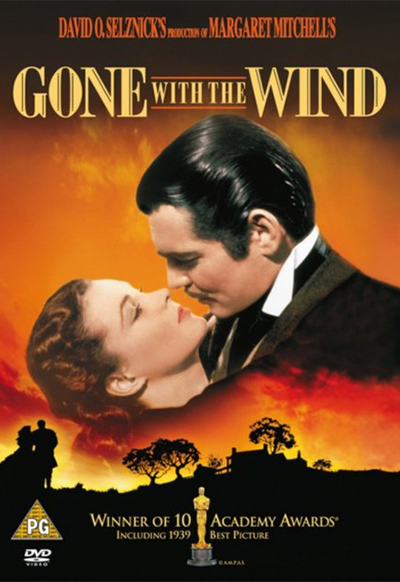 Blurb:
A manipulative woman and a roguish man conduct a turbulent romance during the American Civil War and Reconstruction periods.
Why it's Swoon Worthy:
Holding its own against stiff competition (many consider 1939 to be the greatest year of the classical Hollywood studios), Gone With the Wind won ten Academy Awards, including Best Picture, Best Director, Best Screenplay, Best Actress (Vivien Leigh), and Best Supporting Actress (Hattie McDaniel, the first African-American to win an Oscar). 
Directed by: Rob Reiner
Distributed by: Columbia Pictures (1989)
Stars: Billy Crystal, Meg Ryan, Carrie Fisher
Rated: 15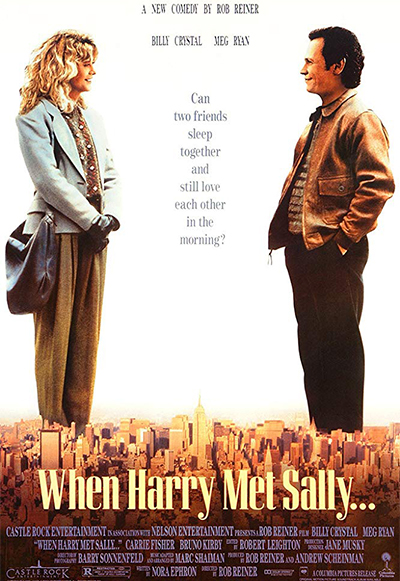 Blurb:
Harry and Sally have known each other for years, and are very good friends, but they fear sex would ruin the friendship.
Why it's Swoon Worthy:
While it may be packed with whip-smart, endlessly quotable dialogue and laugh-out-loud moments, its enduring popularity undoubtedly stems from the fact that it has genuine heart. Ephron's tart, grown-up script examines the inevitability of love finding a way despite the fight put up by this pair of snappy New Yorkers.
Other noteworthy romantic films: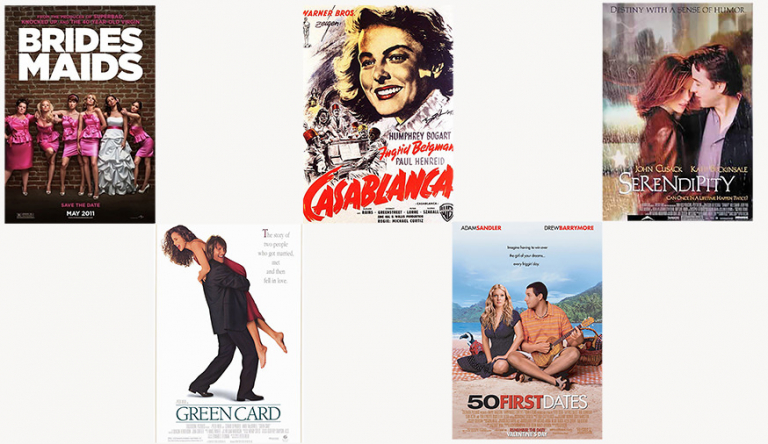 Bridesmaids
Casablanca
Serendipity
Green Card
50 First Dates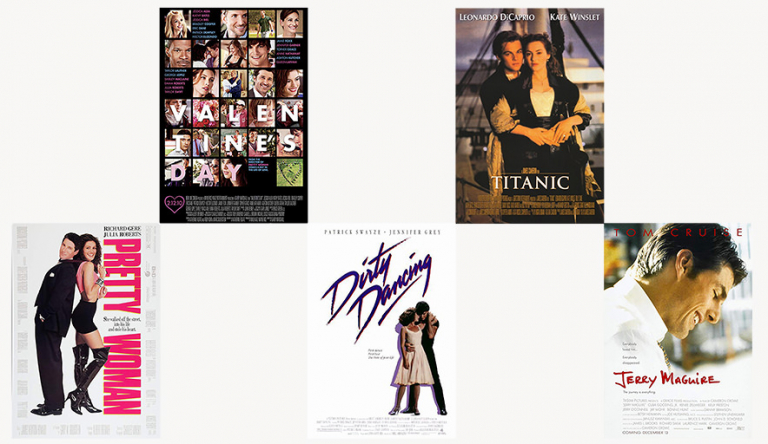 Valentine's Day
Titanic
Pretty Woman
Dirty Dancing
Jerry Maguire
So there you have it. The cinematic ingredient for a great Valentine's night in.
Do you agree with my choices and the order? Are there other films that should be on this list? What are you planning to watch? Comment below and let me know!
Love Sally
xx